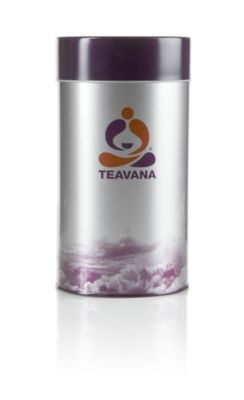 Teavana Citrus Tea Tin
$7.50
Product Rating
Description
Designed especially for Teavana, this tin provides the perfect container to store your citrus teas. The interior lid is a special type of plastic (polyethylene) that is stable in the presence of citrus oils, keeping the tea fresh and the tin sealed. Suggested for use with any of our citrus teas. Holds 1lb (450g) of tea. Made in Japan of tin-plated steel.


Product Reviews
I was given this as a gift, I feel bad my sister wasted her money. The tin is HUGE, I am a 5'7" tall woman and I can barely get my hand around it. By the time I filled it with tea I couldn't pick it up! I'm sure the lid isn't THAT special. Use your money towards one of the pretty Japanese tins in a normal size- it's better to buy in smaller batches anyway.
Comment on this review
I know it is for citrus teas but the lid is soo simple to get off unlike the other airtight tin I have form teavana. Love this for all my tea's.
Comment on this review