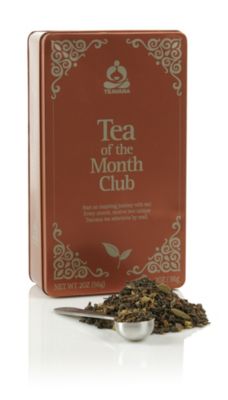 Classic Journey Tea of the Month Club
$130.00
Product Rating
Description
A deliciously paired selection of Teavana's best, favorite and most popular teas, best enjoyed blended together. Each month you (or your gift recipient) will receive 2oz of two different teas chosen specifically because they taste great individually or when blended together. We've carefully chosen them to fit the season and build upon one another. A perfect gift idea. Buy a 12-month subscription and save $10. Shipping is Free!
See full list of teas
Tea shipments begin the month after a Club is ordered.
Product Reviews