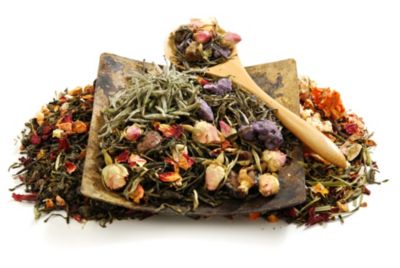 Blissful Moments Tea of the Month Club
$150.00
Product Rating
Description
A selection of caffeine-free and low-caffeine teas selected for maximum relaxat ion and enjoyment. Each month you (or your gift recipient) will receive 2oz of each of two teas chosen for their ability to relax and rejuvenate. It's a gift that helps wash away the stress each month. A perfect gift idea. Buy a 12-month subscription and save $25. Shipping is Free!
See full list of teas
Tea shipments begin the month after a Club is ordered.
Product Reviews