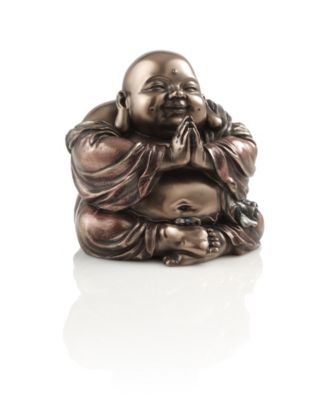 Happy Hotei Buddha Statue
$29.95
Product Rating
Description
As is evident from his cheerful face, Hotei Buddha is the god of contentment and happiness. Add a little joy to a room with this cast resin statue that features a bronze finish and hand-painted metallic details. Statue stands approximately 4.5 inches tall with a 4.5 inch base across the front.


Product Reviews
perfect size. looks great on my book shelf.
Comment on this review
I love this piece, in part, because Hotei's facial expression is very happy and content.. The piece is weighty and very detailed. Great for a bookshelf and can be a conversation piece. Excellent quality.
Comment on this review
This is an absolutely beautiful little buddha statue! A beautiful bronzed appearance, weighty, gorgeous! Who knew you had such lovely pieces!!
Comment on this review