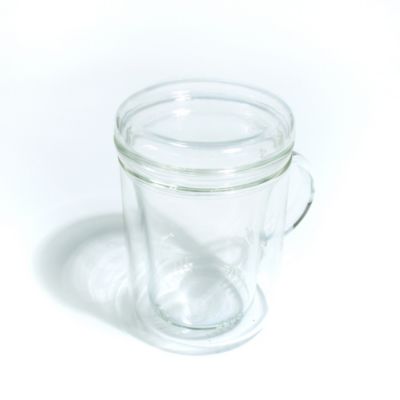 Glass Tea Infusion Mug
$15.95
Product Rating
Description
This glass infuser tea mug allows you to watch the tea leaves unfurl while steeping and enjoy the beautiful color of each cup as you drink. You can steep your tea completely in this mug, then simply remove the infuser to enjoy your delicious hot tea.


Product Reviews
The infuser is so fragile that it broke before I had a chance to use it.
Comment on this review
Cheap "glass"
Cracked while washing
More like plastic
This thing is convenient and gets the job done... however, it is not made of "glass". It is merely plastic, and the slits in the bottom (where the steeped tea escapes) cracked wide open during an average wash in the sink. R.I.P.
Tea Body:
Medium
Tea Flavor:
Gyokuro
Comment on this review