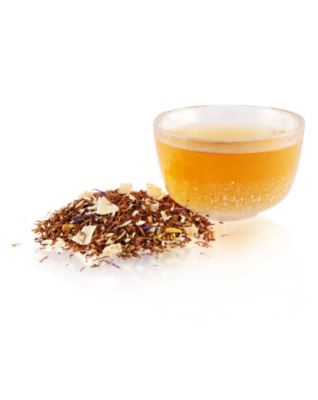 Blue Bubbles Glass Tea Cups
$10.95
Product Rating
Description
Mouth blown by artisans in Japans most famous glass blowing workshop, this teacup gradually changes from blue to clear forming a unique texture and color combination. Each cup has variations in size, shape and color, which makes them unique pieces of art for everyday use. Top rack dishwasher safe. Exclusive to Teavana.


Availability:
Available on 08/14
Product Reviews
I was given these cups as a Christmas gift and I used them the next day and they worked great and I absolutely loved them. However, I later used them again and one of the cups cracked when I poured the tea into the glass. The glass was not cold, it was room temperature. I tried using the other cups again a few days later and two more cracked as soon as I poured the tea into them.
For cups that were bought from a professional tea company I would expect them to be of a quality high enough that I could actually use them to drink my tea.
Comment on this review
I bought these cups to use with my Fuku cast iron teapot. From the online picture, I thought the bubbles are very lightly blue but it turns out that the whole cup is much more blue than you can see in the photo. The cup also looks quite big in person for me. It is not said online how big the cup is but I called Teavana and learned that it is the same size with the Green Bubble cup, which is 4oz or 110ml. For practical reason, it is 110ml but if you fill the cup, it can hold as much as over 160ml, making it too big for my 18oz cast iron tea pot (I ordered 4 of these).
Comment on this review