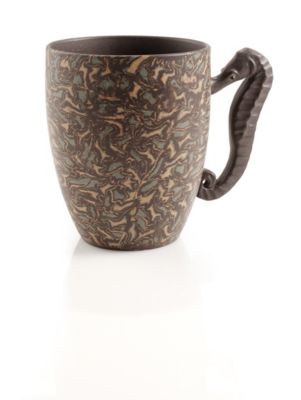 Seahorse Yixing Tea Cup
$16.95
Product Rating
Description
This fun Yixing tea cup features a seahorse handle and a wavy, ocean design on the outside. The Chinese believed seahorses were symbols of good luck. Yixing clay has the unique ability to absorb the tea flavor with use, so the cup seasons with your favorite tea. For that reason we recommend using this lead-free, unglazed mug with your favorite tea, but not with others. This purple clay from the Yixing region of China is considered by connoisseurs to be the best way to drink tea. 16oz (470mL) capacity.


Product Reviews
Drinking my fave tea
Gifts
Just received my Seahorse Yixing today. Love it! Seems delicate but sturdy. Great design. Can't wait to see if it actually adds a little specialness to tea after its seasoned.
Comment on this review