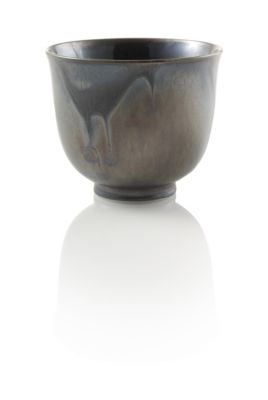 Osaka Black Metallic Tea Cup
$8.95
Product Rating
Description
This Japanese stoneware handmade tea cup features a stunning reactive metallic glaze. The combination of unique color with the traditional tea cup styling will catch anyone's eye. Tea cup holds 5oz of tea. Made in Japan.


Product Reviews
Lovely iridescent glaze
Shape great for drinking
Size fits easily in hand
And water
I use for puer tea
The balance of this cup feels wonderful in the hand; the size, shape & weight make it practically disappear. At the same time, the pleasant thinness of the walls do mean one has to hold it by bottom & rim to avoid burning. The iridescent glaze is subtle & adds depth; at first I worried it would be too much, but was pleased to see that it is restrained.
Comment on this review