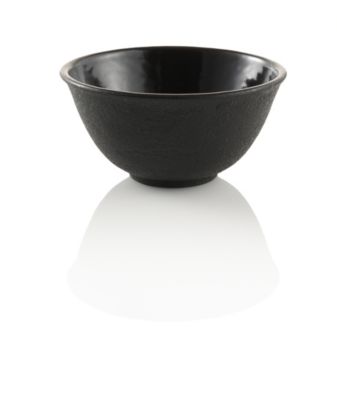 Minami Cast Iron Tea Cup
Product Rating
Description
These cast iron tea cups are a wonderful addition to your favorite teapot. Fully enameled on the inside for a lifetime of use. Made in Japan. Holds 4 oz of tea.
$14.95
Availability:
In Stock
Product Reviews
This cup looks good and has a nice size, but it is not insulated well and gets too hot to touch.
Comment on this review
Easy to hold
Maintains Temperature
Nice texture
I bought 2 of these cups and now I'm back to buy 2 more! My main focus is on the size (4oz) which is perfect. The cup is a great shape and allows the tea to cool slowly but not so quickly that it goes cold before it can be finished. The simple design and texture allows it to match my teapots nicely.
Comment on this review